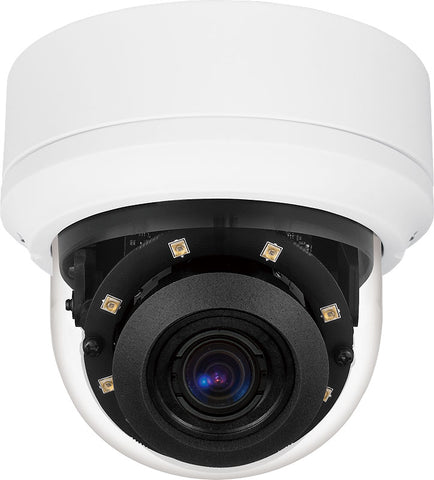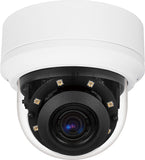 X1-8D Zeppelin 4K AI Indoor/Outdoor Zoom Camera with 256GB Edge Recording
People and vehicle detection dashboard - Learn your business performance and security through the easy-to-read dashboard and 

increase the ability to act on data.

  
Edge A.I. for speed, low bandwidth consumption, and scalability - Equipped with one of American's most advanced video processors, X1-8D features Deep Neural Network for image detection, classification, and more.
Unrivaled clarity with 4K resolution - 4X the resolution of a 1080p camera and 4X the details. 

Smart IR night vision up to 100 ft - Automatically adjust Infrared intensity to optimize light exposure and capture clear images in the dark. No more white-out images at night.

IP66 weatherproof and IK10 vandal-proof - The camera enclosure is sealed against dust and pressurized water jets. Its rugged design can withstand 20-joule high impact and tough out vandalism.

Industrial grade MicroSD card for longevity - The pre-installed 256GB MicroSD card can record 14 days of videos on average and its ultra-endurance is designed for 24/7 continuous recording.

NDAA compliant - Camera

 is made in a trusted origin that complies with the Federal laws, National Defense Authorization Act (NDAA).